Tips for vegetarians in the US
Contributed by: Priyamvada Lolla
Being vegetarian is a big challenge when you want to dine out in the US. I still remember the day when we realized this harsh reality.
Initially after coming to the US, we (along with our friends) used to carry home cooked food whenever we planned an outing. But, in one such trip to a 'Butterfly Park' in CT, we decided to try eating out. When it was lunch time, we went to the food court. We ordered for cheese burger thinking it to be meat free. But when our order was served, we realized it smelled weird. On enquiring we got to know that we need to understand the 'CHEESE BURGER' has beef in it by default. And for a meat free meal, we are supposed to ask for 'Garden Burger'. That was a lesson worth learning.
After this experience, I did some research to know what options were open for vegetarians in the US.
Points to remember: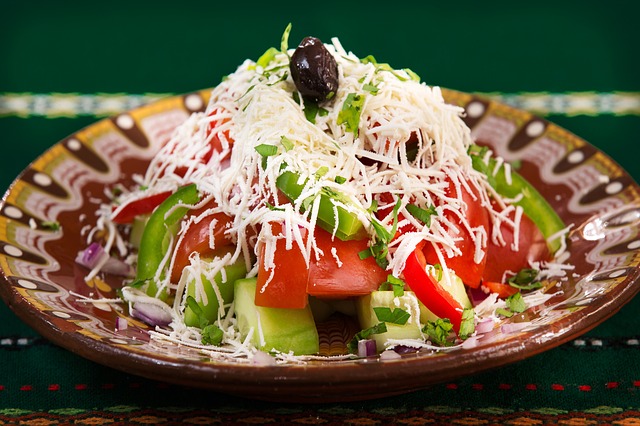 When you are not sure what to order, ask for help. The Manager or the servers will be happy to assist you in placing the right order.


Don't be afraid to ask. Talk politely and clearly to make the server understand what you need.


Know what you need to avoid while eating out. Ask what was used to fry the food. Most of the times, beef tallow, chicken fat or other animal fat is used to enhance the taste. Whether it is French fries or donut, you need to know what goes in it.


Avoid foods that contain gelatin. And also most baked foods have animal fat in them. So, try to find out if the food is made of margarine or animal fat.


Beware of cross contamination. Ask if your order is grilled or fried in the same wok or grill that was used to cook meat. You may end up eating fine pieces of meat with your food if it was made in the same grill or wok.

Vegetarian options: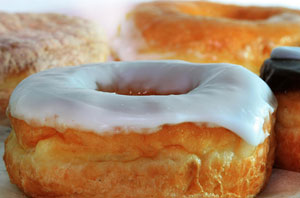 Unlike India, McDonalds in the US does not serve any veggie options. So all the veggie McDonalds fans from India has to forget about their aloo tiki burger for some time.
But, our options donít close there. Burger King offer veggie burger across the country that tastes really yummy.
Similarly, you can also try some Mexican veggie options at the fast food chains like Taco Bell that offers Mexican Pizza and Bean Taco, Chipotle that has Veggie Burritos and Tacos and Qboda that offers Veggie Gumbo.
If you are looking for pure American delight, then try Wendy's Baked Potato/Salad, or the veggie wraps/subs at the Subway or salad/taco at Moe's or sandwiches at Quiznos.
If you happen to come across Panera bread, you can enjoy some good options there as well. You can choose between different kinds of bread and soups while ordering pasta for kids (which they usually love to eat).
Our other options include Dunkin Donuts, Starbucks, Chili's, Ruby Tuesday, Red Robin, Denny's, Johnny Rockets and Hard Rock Cafe. You can eat bread, muffins, sandwiches, oatmeal or yogurts.
If you are new to the country and are traveling on a road trip, these tips will be handy and help you to plan better.
---